Drug and Poison Information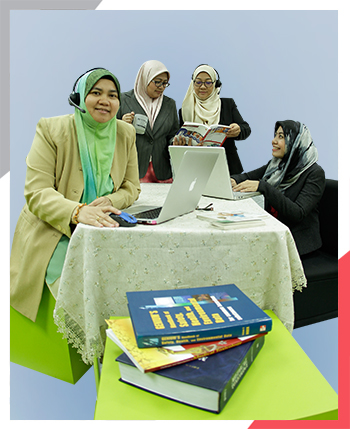 The Drug and Poison Information Service (DPIS) is a dedicated Call-centre of the Malaysia National Poison Centre. The Call-centre is a referral service for poisoning emergencies, incidents of overdose, chemical safety and other related issues. Trained pharmacists operate the Call-centre during office hours and provide additional service in the evening, weekends and public holidays. Provision of services outside office hours are however limited to a briefer schedule. Consultation and feedbacks handled by the DPIS are based on standardised references and databases. Conversations between the caller and the DPIS are recorded for audit purposes and as training materials. Follow-up calls are procedural depending on the nature of the case to ensure continuous support and assistance.
Majority of the calls to the DPIS are mainly from hospitals and clinics around the country with a smaller number from households, factories etc. The DPIS also provide and share poisoning data and drug information to its regional counterparts on request.
Non-urgent general drug/poison enquiries can be communicated by email to the centre for feedback at
This email address is being protected from spambots. You need JavaScript enabled to view it.
Available Training Services
Drug and Poison Information attachment programme for Pharmacists (local/non-local)
Duration: 2- 4 weeks
Drug and Poison Information attachment programme for Pharmacy students (local/non-local)
Duration: 1-2 weeks in groups of minimum 4 students
Industrial/Internship training for Pharmacy students (local/non-local)
Duration: 4-6 weeks in groups of minimum 4 students
Attachment for Medical Specialist under the Ministry of Health Sub-speciality Programme in Clinical Toxicology
Duration: 2 weeks
Attachment for Medical Specialist under the Ministry of Health Sub-speciality Programme in Occupational Health (Toxicology)
Duration: 4 weeks
Training packages in Management of Common Acute Poisoning for Healthcare Providers
Duration: 3-5 days workshop/seminar
Elective attachment for Medical Doctor under Specialist Programme/Master in Emergency Medicine
Duration: 2 weeks
Note: It is possible to design and customize the training to meet individual requirement
Consultation of Poisoning Management Guidelines documents
Material Safety Datasheet translation/review for chemical/pesticide manufacturers
Consultation for Technical Document on drug toxicity/pesticides/other chemicals
Consultation with attorneys for drug/poison related legal cases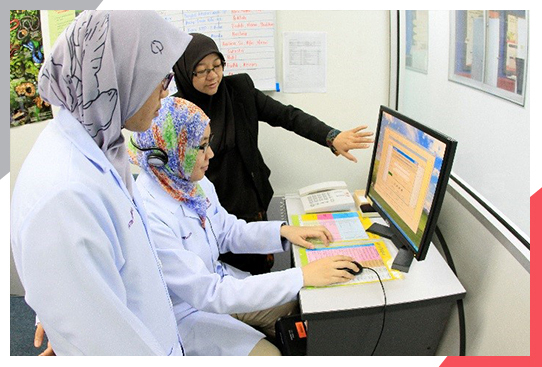 When to contact the service?
When faced with:
Acute or chronic poisonings involving:

Drugs and Medical Products
Pesticides
Household and Industrial Chemicals
Natural Toxins

Misuse and abused medicines
Drug-related problems including Adverse Drug Reactions
What is required when contacting the service?
In cases of exposure to poisons, please be ready with the following information:
Age and weight of the victim/patient.
Callers telephone number (this is important for follow up calls).
Name of the poison/drug involved (read one at a time, the information written on labels, if any).
Quantity of substance involved (provide estimation as accurate as possible).
Time of incident.
Signs and symptoms.
First aid/treatment given (if any).
Other services offered by the DPIS?
Drug and Poison Information attachment programme for healthcare providers and students in related field.
Training packages in management of common acute poisoning for healthcare providers.
Drug/Poison education and prevention package programmes for targeted community members or general public.
Review of poisoning management guidelines or safety/toxicology data sheets.
Poison Education and Prevention
The Poison Education and Prevention (PEP) service along with the Drug and Poison Information Service are one of earliest programs adopted by the National Poison when it commenced operation in 1995. The PEP implements systematic and continuous education and poisoning prevention programmes offering these to health professionals, students and the public. These programmes are usually implemented in collaboration with government agencies and Non-Governmental Organisations (NGOs). PEP's core programme incorporates Chemical Safety, Rational Drug Use, Tobacco Control and Substance of Abuse. Implementation of PEP Programme is structured to support the basic domains of health promotion strategies i.e. Health-Literacy, Building-Capacity and Community Empowerment.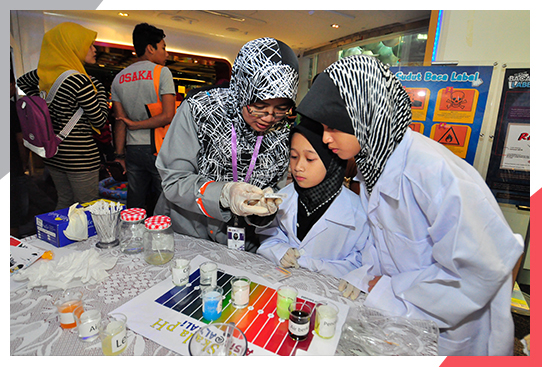 Programs and Products


Health Literacy
Publication of various educational materials through multimedia and other formats according to the need of the target group.
Toxicology in The Classroom (Toxiclaro)
Printed materials such as book, poster, brochure and banner.
Digital materials such as video, montage and smartphone application.
Writing in magazine such as Majalah I-Sihat, Dewan Kosmik
Modul Latihan Pencegahan Penyalahgunaan Inhalan
TOXLAND ADVENTURE Module
Bengkel Aplikasi VIPP dalam program Duta Kenali Ubat Anda.
Substances Abuse Prevention Course - INHALANT.
Bengkel Inisiatif Bebas Tembakau (BIBT).
Tobacco Control Program Among School Children - Siri Jelajah Sihat.
Drug of Abuse and Social Misconduct Prevention Program with Qariah Masjid Ayer Itam, Pulau Pinang.
Substance of Abuse Prevention Program with Teluk Kumbar Community.
Toxland Adventure: Science Engagement with Scientist from National Poison Centre.
Strengthening Health System
Tobacco Control Policy – USM Bebas Tembakau Project.
mQuit Services – Integration of Quit Smoking Service and USM Tobacco Quitline at national level.