Tarikh: 28-30 July 2023
Venue: Grand Dorsett Hotel, Subang Jaya
Staff involved:-
1. Sulastri [Speaker - MPS-mQuit: Emphasizing pharmacist role in smoking cessation]
2. Adilah [Speaker - Empowering Healthcare: Unveiling the Vital Role of Primary Care Pharmacists through MyToxData System]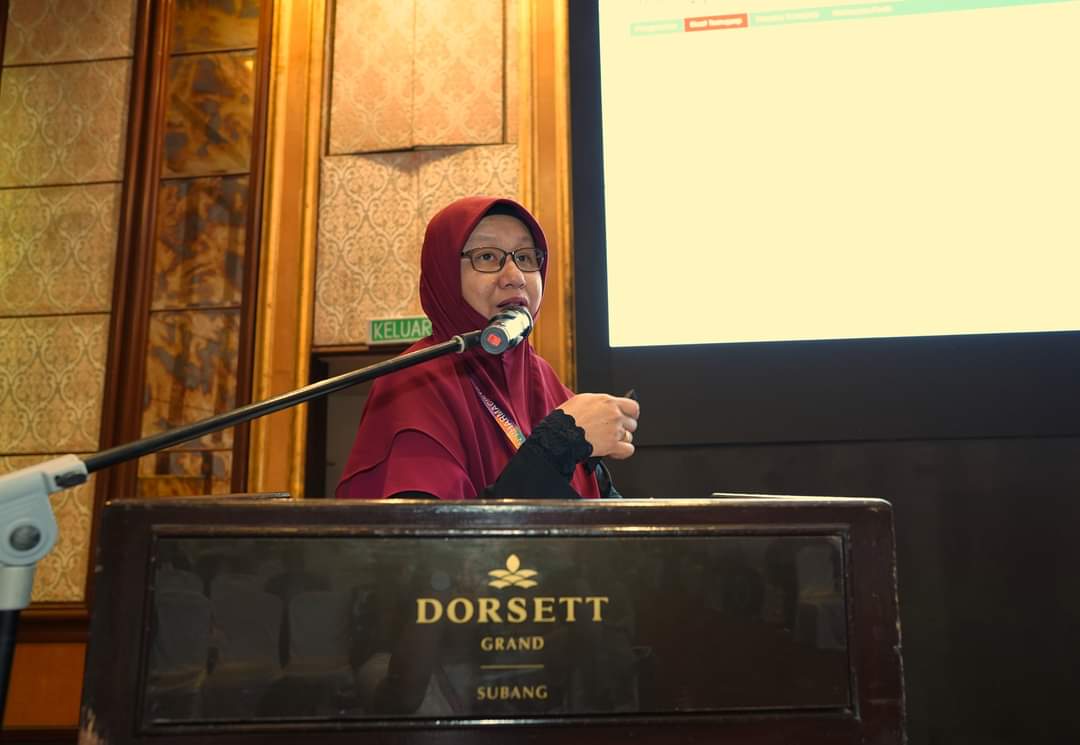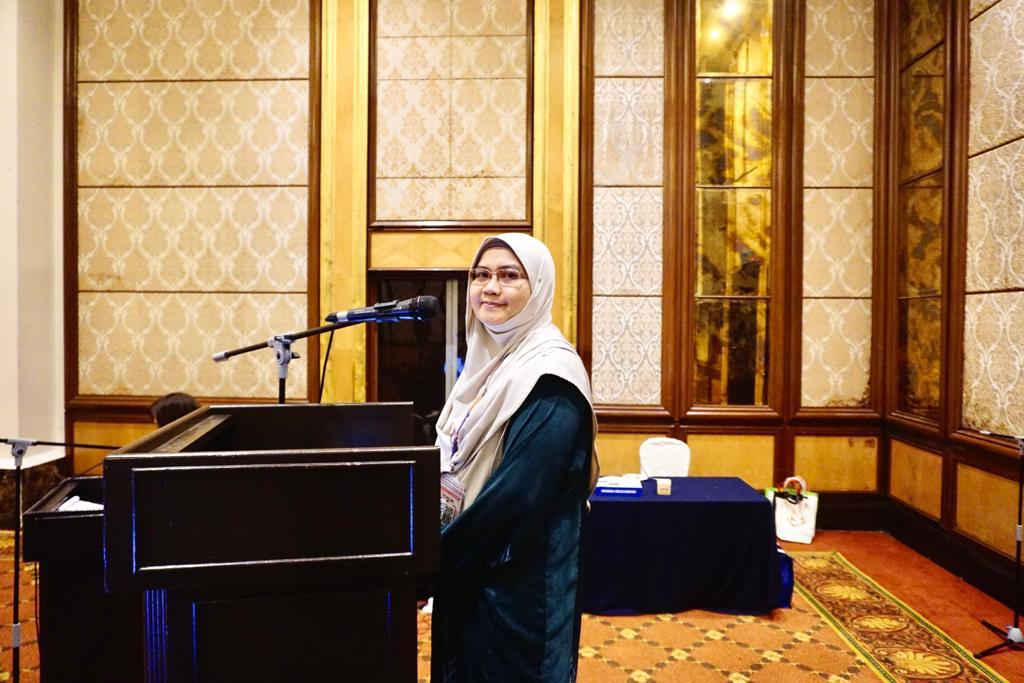 The National Pharmacists Convention (NPC) 2023 was successfully organized by the Malaysian Pharmacist Society (MPS) with this year's convention revolves around the theme "Pharmacists in the Evolving Integrated Healthcare Landscape: Navigating Change and Driving Quality in Primary Care."
MPS NPC is an annual convention that gathers all the pharmacists (Community and Clinical Practice), Key Opinion Leaders, academicians, and pharmaceutical industries throughout the nation for a healthy and productive exchange of knowledge and experience to further empower and promote the growth of the pharmacy profession.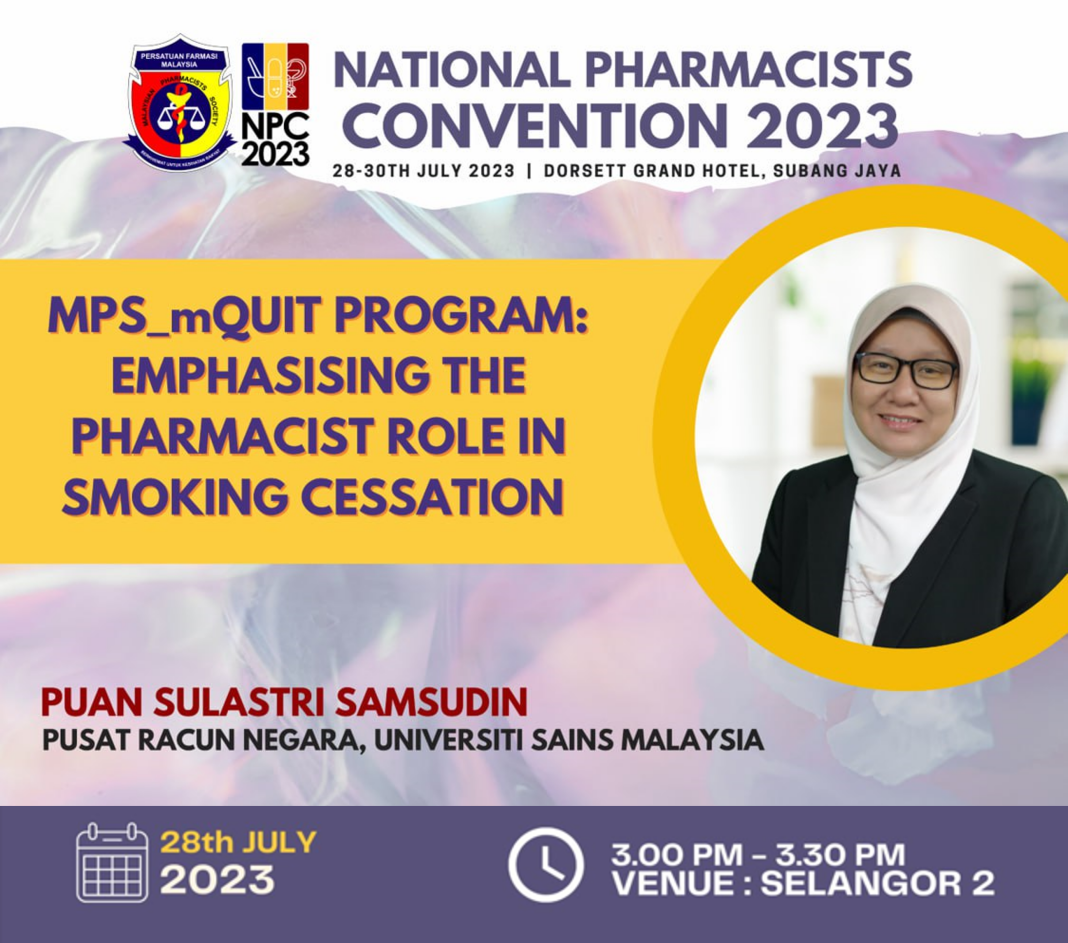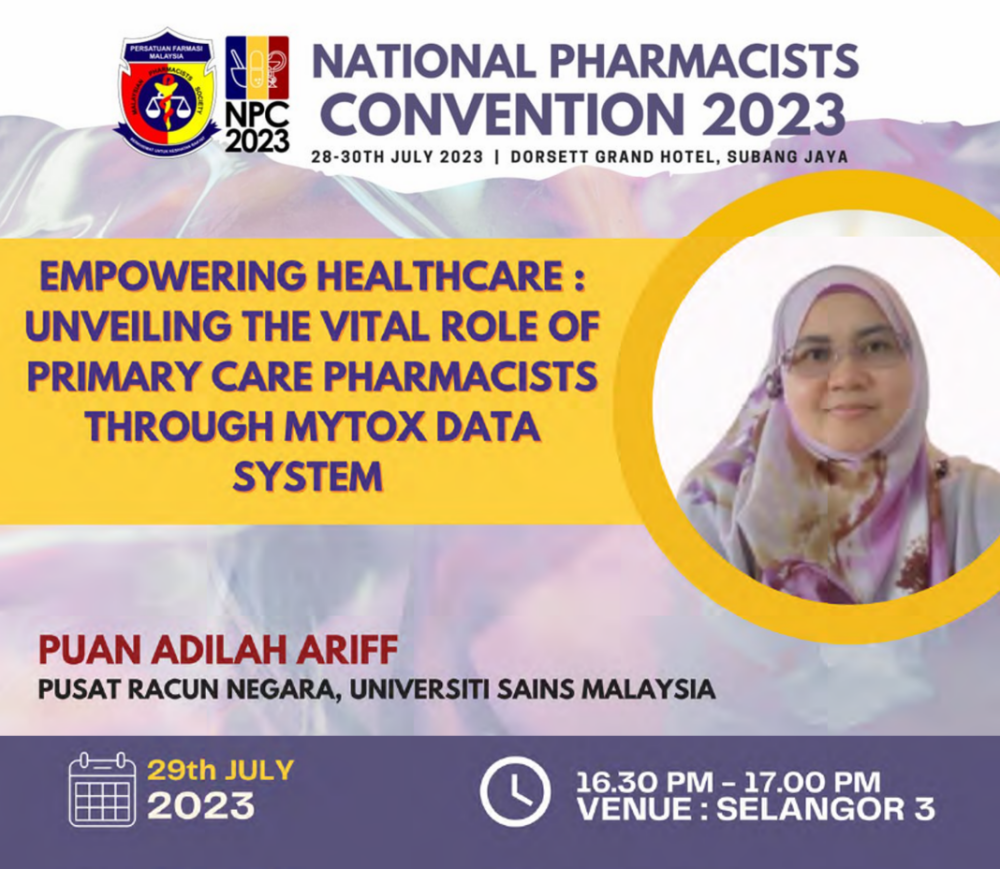 Two pharmacists of the National Poison Centre, Universiti Sains Malaysia (NPC USM) were invited as speakers during the 3-days convention to speak on the role of pharmacists in toxicology related subject matters. Puan Sulastri Samsudin, who was appointed as MPS-mQuit coordinator was given the honour as the first speaker of the event delivering her talk entitled MPS-mQuit: Emphasising the Pharmacist Role in Smoking Cessation. She had highlighted how pharmacists can play their roles in smoking cessation interventions through "Jomquit" platform and how the accreditation can be obtained for mQuit providers. Puan Adilah Mohamed Ariff was given the opportunity to introduce the National Poison Centre's innovation system through a talk session entitled Empowering Healthcare: Unveiling the Vital Role of Primary Care Pharmacists through MyToxData System.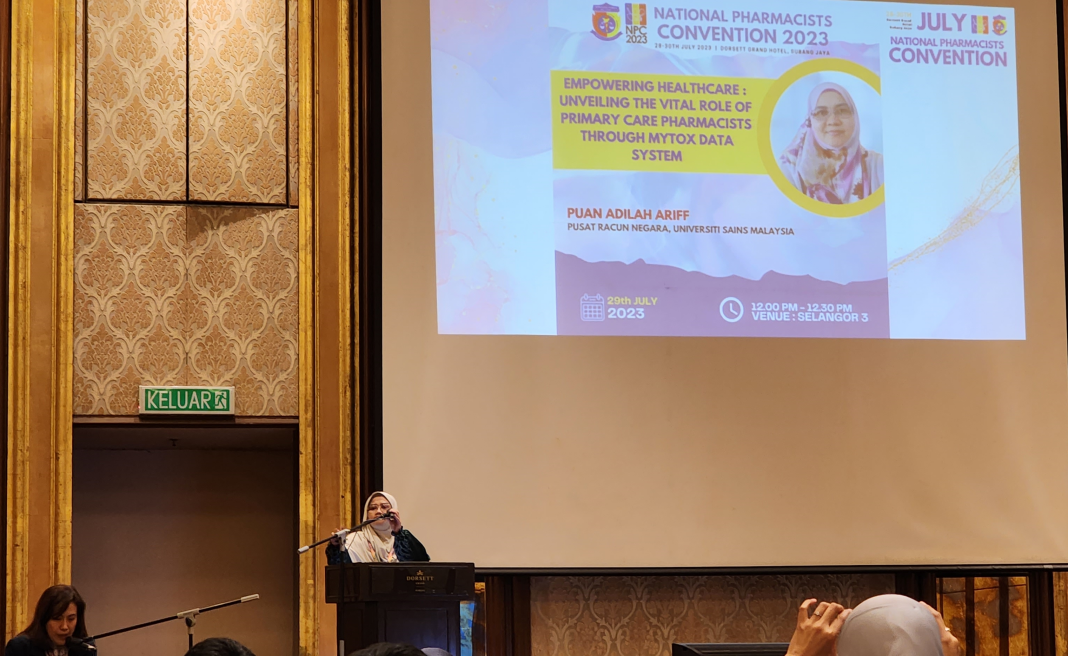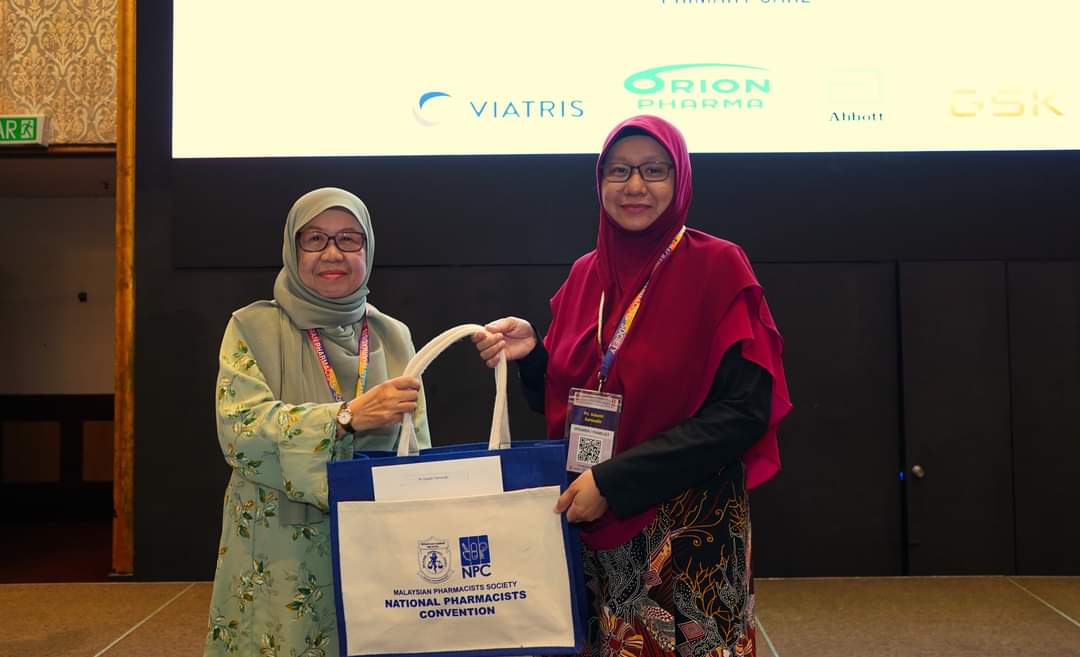 The NPC USM was deeply appreciated with these opportunities and invitation to be part of the contributors in achieving the primary goals of the convention which is to accentuate the role of pharmacists as primary care providers in integrated healthcare systems which involve the collaboration of multidisciplinary teams working across settings and levels of care to provide coordinated and seamless patient-centered care.